Spine Surgeries
There are several issues that people face with spine due to lifestyle or due to injuries. These include Prolapse intervertebral disc, lumbar canal stenosis,Spodylolysis, Spondylolysthesis, fractures and stiffness. Ensuring accurate diagnosis and appropriate treatment is crucial in order to cure chronic spine problems for a long term benefit. Our doctors are well equipped in providing accurate treatment for back problems and spine surgeries. We ensure that the patients are provided with complete support and treatment for spine related pains. Our doctors and physicians are well experienced and do not opt for trial and error methods on patients. We ensure that each patient is provided with accurate diagnosis and provided accurate treatment which would help them with treatment of spine problems.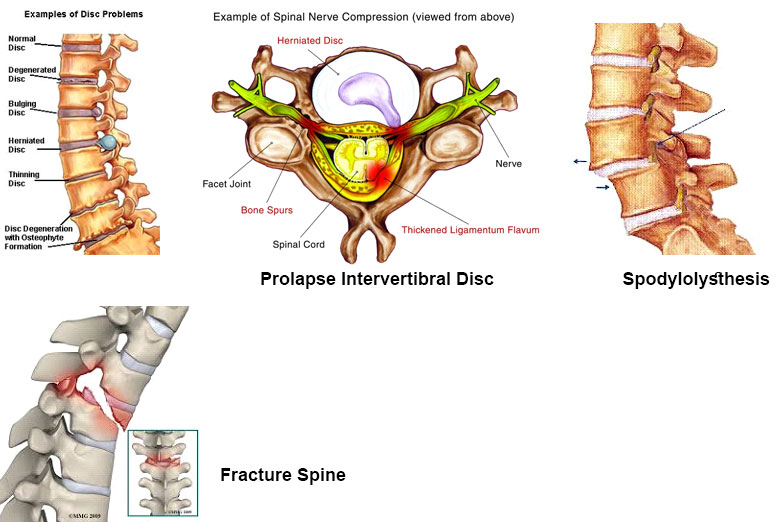 Spinal fusion and Laminectomy procedures require high levels of specialization and experience. Our doctors are well equipped to provide appropriate surgical care, surgical procedure and post surgery support. These elements make us one of the top health care centres and surgical centres for spine surgeries.
At our health care centre we understand that several pressures on spinal nerves including pressure created by misaligned and degerated spine bones can be extremely painful. We focus on identifying the exact cause of chronic back pain among each of our patients and then support them with appropriate preparation for surgery. Our surgeons are highly qualified and enable the building of a trust bond with their patients through therapeutic communication. Along with this they are extremely experienced and understand patient needs thoroughly before undertaking the surgical procedure. We focus on high quality health care and do not compromise on quality under any circumstance.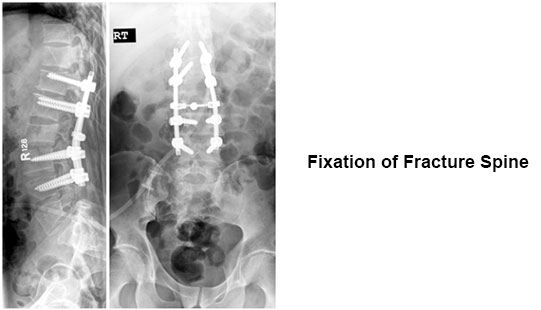 We are well equipped with the required staff and infrastructure both of which are very crucial to ensure speedy recovery for our patients. We have achieved high rates of success in surgeries based on a combination of elements. Our skill set, value system and dedication have helped us help many patients suffering from spine injuries and chronic back problems. Our focus is on providing accurate diagnosis and high quality treatment to each of our patients. We aim at providing the best infrastructure and health care possible along with hassle free procedures for all medical treatment. It also helps create trust based on ethics and value system which we never compromise on. We have built a high unit of trust along these years among our patients. We aim at upholding our value system and ethics in each of our processes thus building faith and happiness. We have also been able to rebuild quality processes which now ensure highest possible levels of safety in each of our medical procedures