Accident and fracture management
Our staff provides complete care for accident and fracture along with medication, physio therapy and pain management. We are well equipped to provide treatment for all kinds of accident and fracture patients and provide them complete care and assistance. We ensure effective and accurate diagnosis, splinting, treatment of accident injuries and fractures. We aim at treating our patients with respect and dignity. We communicate with them in a manner that they can understand their health issues and the reasons for our treatment, thus building trust and bonding with them. We listen to the problems of our patients completely and then diagnose based on experience and technology thus providing accurate diagnosis to each of our patients.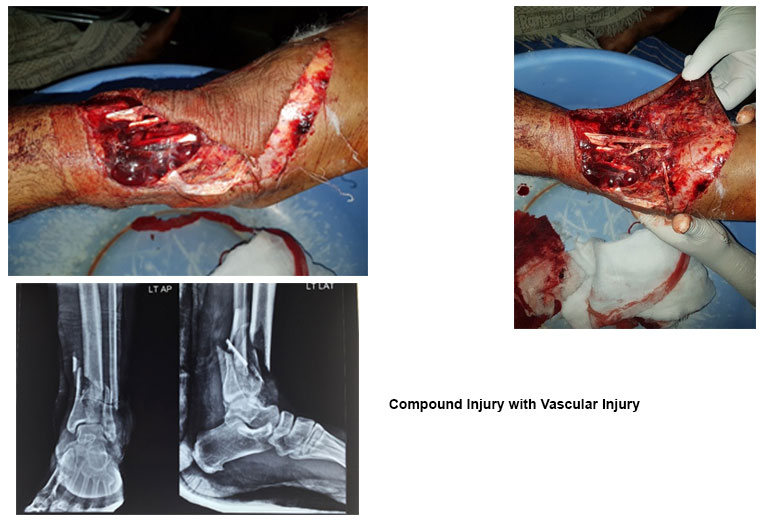 We have a specialized department for accident and fracture surgery. We are well equipped to assist patients suffering from simple and complex fractures including hip fractures, spine fractures, extremity fractures and other accident injuries. We help patients focus on how they can function with limited movement or without pressurizing the injured body part. In this way our patients can get back to routines faster and also get cured without any hassle. We aim at providing world class health care for accident and fracture patients through AO –Swiss advanced fracture fixation techniques, physio therapy and other pain relieving methods for managing fractures. In this way we aim at ensuring high quality of health care for accident and fracture patients.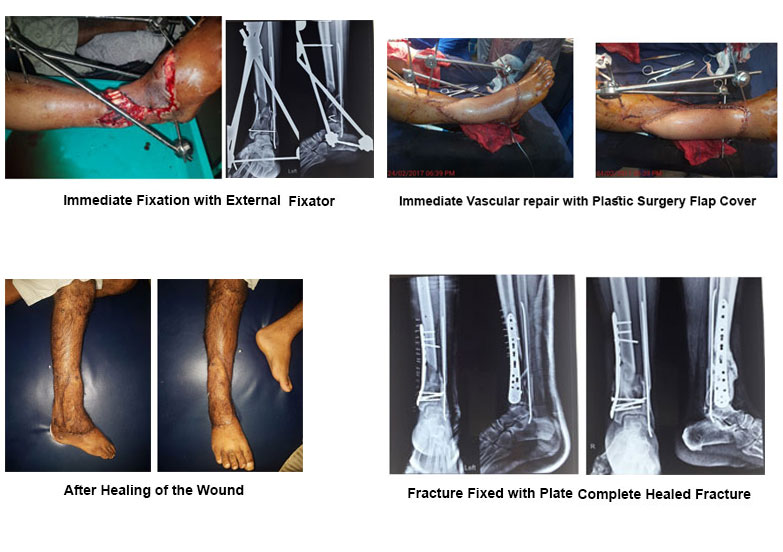 We are well equipped with the required staff and infrastructure both of which are very crucial to ensure speedy recovery for our patients. We have achieved high rates of success in managing fractures based on a combination of skills, techniques and technology. Our skill set, value system and dedication have helped us help many patients suffering from complex fractures of extremities. Our focus is on providing accurate diagnosis and high quality treatment to each of our patients. We aim at providing the best infrastructure and health care possible along with hassle free procedures for all medical treatment. We do not compromise on quality of health care under any circumstance. We build an effective level of understanding about the health issues faced by the patient, their medical history and health conditions before prescribing any treatment or medication. We also provide for postsurgical care and physio therapy which makes us a one stop centre for all medical needs with regard to accident and fracture management. We aim at growing as a facility which deals with the most complex fractures and its treatment.