Plastic surgery and Microvascular Surgery
Plastic surgery procedures and reconstructive surgical procedures are required to cover large soft tissue or skin defects (Wounds) be done with great care. We are specialized as a plastic surgery unit for accident and trauma patients. We specialize in plastic surgeries for accident patients with vascular injuries, accidental skin and soft tissue defects this helping restore and recover completely from the impact of accident. We are well equipped with the required infrastructure and expertise. Our Plastic Surgeon have specialised in plastic reconstructive and microvascular surgical procedures have been working on for accident patients for more than a decade. They specialize in skin grafting and reconstructive flap surgeries, free flap techniques micro vascular procedures which enables an accident patient overcome disfiguration. Our doctors are truly crafted and experienced which helps patients obtain high quality plastic surgeries.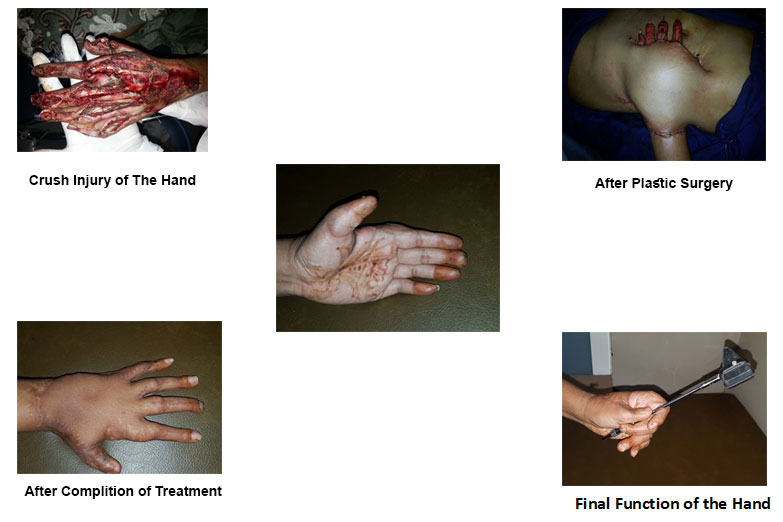 An accident can cause devastating injuries and deformations. We aim at providing high quality health care to each of our patients and building a bond of trust and understanding. Our doctors provide a complete assessment to the patient based on his or her current condition and then explain what process is required to help them restore their appearance.
We use a safe and medically approved procedure for plastic surgeries along with complete care and support for our patients. We are well equipped with latest technologies and a skilled staff. This enables us to provide a safe surgical process and excellent health care for each of our patients. All of our plastic surgery processes have been successful and our doctors and medical staff is well versed in dealing with a variety of plastic surgery cases. This enables us to provide you with high quality health care for plastic surgery. We are known for our quality in health care and do not compromise on health care in any situation. We enable each of our patients to access high quality health care with ease. Most of our medical processes are hassle free and enables our patients to obtain accurate and quick treatments. We also ensure the use of technologies in our processes which ensure painless procedures and better rate of success in accident related plastic surgeries.
Our doctors are involved in several researches and ensure thorough and detailed understanding of the problems relating to different technologies in plastic surgery. They are not just highly qualified and certified but also experienced and extremely dedicated to provide correct and complete health care to each of the patients. We aim at providing a complete solution for plastic surgery related problems of various kinds and helping patients restore their original conditions to whatever possible extent.